This car is the 959th vehicle to be built in 1954. It is powered by a 235,150hp six cylinder motor with triple Carter side draft carburettors. The transmission is a 2 speed Powerglide automatic which was the only option this year of production. Original colour is Polo White with Sportsman Red interior and trim.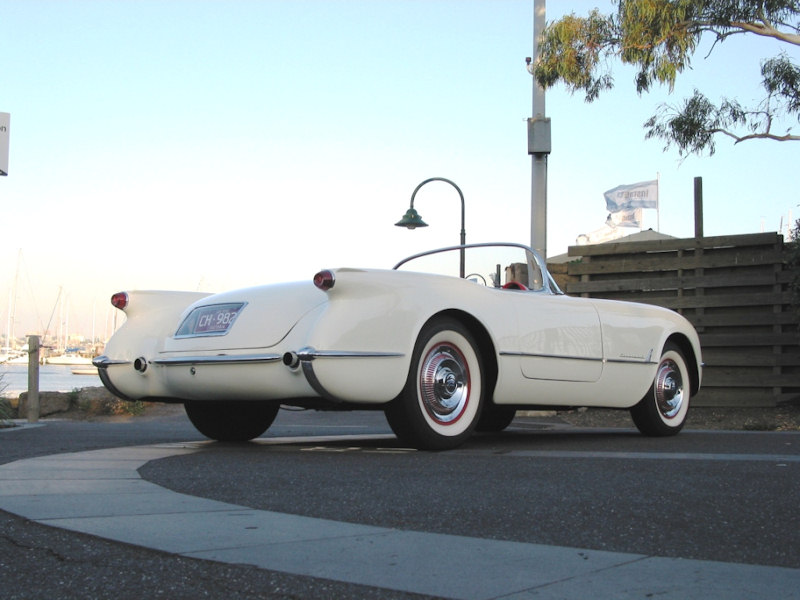 I purchased the car from the US in 2003; it was in very good condition having been restored in 1994 but not completely to NCRS specifications. My wife and I enjoyed driving it for 2 years and in 2005 we decided to restore it back to original.
The car underwent a complete body off restoration and was restored back to NCRS specs. The body was removed from the frame and the original paint, primer and gel coat media blasted off, then the complete car was re-glassed and a new gel coat and paint were applied.
All the chassis components, running gear, interior, instrumentation and trim have either been repaired or replaced with original, NOS or correct reproduction components. The restoration was completed in August of 2007.